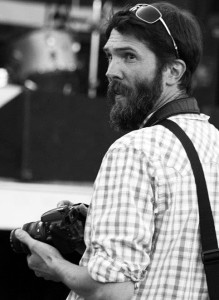 2407graphics owner and designer Kyle Monhollen is an artist with over twenty years of experience in fine art and design. His work is infused with a love of pop culture, classic design, and community engagement.
Kyle got his start designing t-shirts for his high school soccer team, then fraternities and sororities in college. He earned an MFA in painting, and has spent his career as an artist, teacher, designer, museum professional, and arts advocate. He formed 2407graphics in 2012 to bring his designs to a wider audience.
When he s not working he s probably camping, or looking for the perfect pale ale. He is definitely listening to music, and spending time with his wonderful family and friends.
With 2407graphics Kyle strikes a balance between the allure of contemporary media and the resonance of simple, lasting images by offering a range of integrated design options with the unique quality of an artist s mind and hand.
Please contact Kyle for a quote, or connect elsewhere online .